James Stork, Senior Pastor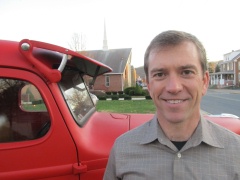 Hello! I'm Pastor James Stork. My wife, Nancy, and our three children (Hannah, Josiah, and Naomi) began our ministry here in Huntingdon in January of 2001. I am here because I believe God has good plans for the people of this community, and I believe He has called me to lead this church to make a difference here for His Kingdom. I want you to have the joy of knowing that there is a Savior, there is hope, and that God loves you more than you can imagine. I hope that our church can somehow be of help to you in your journey of faith, wherever you might be on that road. I'd love for you to let me know how we can be of service to you.
Matthew Kough, Pastor of Students and Worship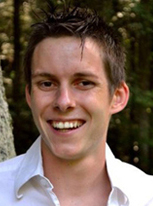 Dear Web Surfer, My name is Matthew Kough and I have been the youth and worship director at Huntingdon Alliance since October of 2014. My wife, Tiffany, and I moved from Toccoa, GA where we both graduated from Toccoa Falls College. I have been working with youth and bands for about 9 years now and have dedicated my experience and time to working with the youth and musicians of Huntingdon. I bring no promises except that I will do my very best to help you discover the most amazing relationship you can ever have with Jesus Christ.
Chris Yarnell, Secretary and Assistant Treasurer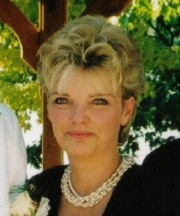 Chris is happy to have the opportunity to work and serve as Secretary and Assistant Treasurer for the Huntingdon C&MA church since April 2010. Her primary function is to oversee all activates of the church office, assist and support the pastoral staff and our church family. Chris has been a part of our church since 1995 and has helped and participated where needed in Sunday School classes, children's ministry, and the nursery. She has been a Christian since accepting the Lord while attending Vacation Bible School as a young teen. Chris and her husband Tom have lived and worked in the Huntingdon area all their lives. They have 2 grown children, April and Scott. April her husband Sean and their 3 children live in Michigan. Scott and his wife Jaime live in Hartslog Valley.